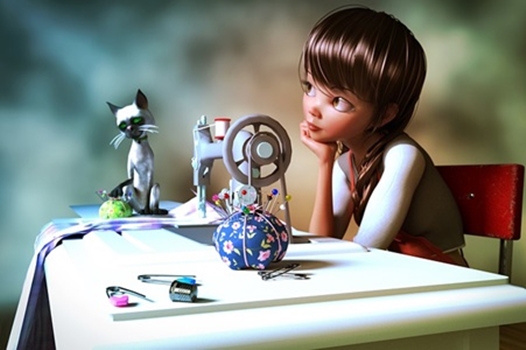 In the past, when we would have to sew something before sewing machines, the entire process would be very time-consuming. By the time we finished an entire piece by hand, hours would have gone by and we would have wasted an entire day just sewing. However, with today's technology, that is no longer the case – and with a good quality sewing machine, you can save quite a lot of time on the sewing process.
With so many options on the market, you may easily choose a sewing machine that is appropriate for your skills. Our purpose here is to help you figure out which type suits you the most so that we may give you the appropriate suggestions.
1. Blog Area
1.1 Sewing Machine Anatomy
First things first, you should get acquainted with your new friend. Your sewing machine is a powerful tool that can help you set your creativity free and make amazing additions to your wardrobe and home décor. However, before you can start sewing, you need to learn the anatomy of a sewing machine.
Learning the basics will make sewing less frustrating if you're a beginner while revisiting this important cornerstone can help experienced tailors pinpoint the source of any trouble they may have with their sewing equipment.
1.2 Sewing Machine Troubleshooting
Sewing is a beautiful, relaxing, creative, and useful hobby. But once in a while, something can go wrong. In those moments, if you aren't completely sure what the issue is, sewing can become terribly frustrating.
That's why we set to compile this sewing machine troubleshooting guide, which covers all of the most common issues that a tailor encounters.
1.3 Sewing Machine Maintenance
Proper sewing machine maintenance can prevent a huge array of issues with your machine, from simple nuisances to fatal errors that set your machine to a halt. Head here if you want to learn more about when and how you should clean and oil your sewing machine.
1.4 Can You Monogram With a Sewing Machine?
A monogram or embroidery can give that bit of a personal touch to any piece of cloth – be it your jeans, a tablecloth, or a towel. However, having a separate embroidery machine is quite an investment. What if you could make your own designs and embroider them on using nothing but your regular sewing machine? Turns out, you can monogram with a sewing machine if you know how.
1.5 Latest Blogs
We are currently working on new topics. Find the completed ones below:
2. Sewing Machine Guides
2.1 Sewing Machines for Beginners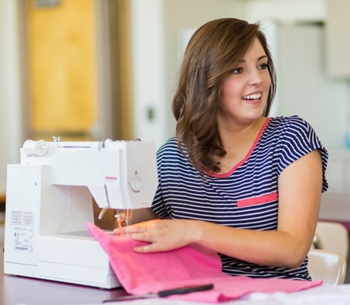 When you are a beginner, sewing might not yet be your strong point. You are barely learning, and you are practically using your sewing machine just to mend things or for various practical purposes. You do not need anything fancy – which is why the best sewing machine for beginners should be exactly what you have to purchase.
These machines will have most of the basic features – but it will be enough for you to skillfully patch and mend your favorite clothing pieces. They are great for small projects on which you wish to add a bit of your personal touch.
2.2 Computerized Sewing Machines
A computerized sewing machine is a great upgrade from your classic mechanical one – and it is also a good option if you want to create something in a special style or pattern. It is also useful if you are not that great at sewing yet, but you still want to create some unique pieces.
As their name suggests, these machines feature an inner computer, allowing you to control the needle in terms of speed, direction, selection, and many more. They are also a good option if you want to duplicate a pattern on various fabrics.
2.3 Mini Sewing Machines
Going for a vacation, or attending a VIP gala dinner? You surely don't want your suit or dress to be torn! Be prepared for anything with one of the best mini sewing machines packed up in your suitcase, or even your handbag. From handheld models to regular sewing machines in smaller sizes, you can find a perfect fit.
2.4 Industrial Sewing Machines
If you run your own sewing business, or you simply want a sturdy, fast, and powerful sewing machine to keep up with your friends' and family's needs, you may opt for a top-rated industrial sewing machine. These models are truly the workhorses among sewing machines and can keep up with both the work hours and the tough fabrics that the industry requires.
2.5 Sewing Machines for Quilting
Quilting is among the oldest forms of sewing – but it is also one of the most difficult to succeed in if you do not have a properly equipped sewing machine. Since quilts consist of multiple layers and sewing patterns, a classic sewing machine is generally not able to withstand this kind of material thickness.
A quilting sewing machine will keep the layers together and will provide a unique, strong piece that you know for sure will last – without breaking down when you want it to stay firm.
2.6 Embroidery Sewing Machines
Embroidery is a nice and elegant way to make a piece of fabric even more beautiful. In the past, you would have to do this by hand – but now, you have the best embroidery sewing machine that has the ability to do that. It makes the embroidery process less time consuming – and since it is automated, it is also the perfect thing for beginners to use.
2.7 Heavy Duty Sewing Machines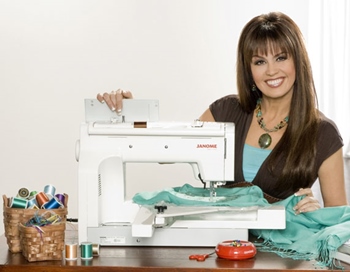 If you are into the leather business, you already know how difficult it is to sew together two pieces of leather. In most cases, with a traditional machine, the needle won't only fail to pierce – but it will also break off entirely. In the event that it does pierce, the process will be so slow and time consuming that you would rather sew it by hand.
This is why a top-rated heavy-duty sewing machine is such a good investment. No more using unreliable sewing machines that will break off at the first sign of hard work. These can handle quite a lot.
2.8 Serger Sewing Machines
When it comes to sewing, the seams seem almost impossible to be made safe and secure. Upon wearing the piece for a couple of times, it usually ends up coming undone – causing you to have to sew it again. In that case, our serger sewing machine reviews will give you that security so that you know the seams are strong and secure – perfectly enclosed by the thread.
3. Sewing Chairs
Whether you're sewing by hand, applying an embroidery, or making a quilt that will one day become a family heirloom, you want to be comfortable while doing it. But, as you well know, a regular dining chair is not quite good enough for sewing, since it can restrict your mobility, and make your back hurt after a while.
With the best sewing chairs, you can easily avoid (and fix) back pain, and always feel comfortable and unrestricted while working.
Wrap Up
Sewing is a great hobby to have – and if it's also in your line of work, that's an even better reason to invest in a good sewing machine. Pick the type that meets your requirements the most, and just start sewing!